Please note: By my calculations, there are two doubles remaining. However, because some booked doubles individually, the site says we are sold out. Will be calling support on 9/6 for help, so if you're interested in a DOUBLE room, please email dcook@lsany.org. Thanks! Debbie Cook
LSA is partnering with the Big East Chapter of ALDE (Association of Lutheran Development Executives) and Koinonia to bring a new learning experience for school administrators and preschool directors of LSA member schools. Registration ends September 15. Register Today!
This 2-day coaching opportunity will take place October 5-6 at Koinonia in Highland Lake, NY. Positioned roughly a month after school has started, this 2-day session serves as an opportunity for administrators to gear up, asking the question: "How will you show up for the rest of the year?"
Tim Ressmeyer, of Ressmeyer Partners, is a leadership/executive/life coach, who will use the Energy Leadership Index to guide participants through an exploration of the facets of energy that a leader brings to his/her school community. This coaching intensive will help set you up for success in your work with students, families, and staff.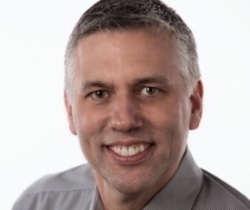 What can you expect? 

The fee includes all meals (4 total), snacks, drinks, and your overnight stay plus the Energy Leadership Index and programming offered by Tim Ressmeyer. There is a chance that massage services (for an additional fee) can be scheduled in some of the breaks, so keep your eyes open for that. We are grateful to Koinonia for helping offset costs! 
On October 5, you'll arrive at Koinonia (carpooling encouraged!) to check in around 11am, so you can enjoy lunch with colleagues at noon. The program begins at 1pm with a facilitated debrief of Energy Leadership Index results (you will take the ELI in September), followed by group break-out sessions and unique coaching opportunities. When you have a break, you can roam the grounds, enjoy some free time to process or network with others. Dinner will be served around 6:30pm.
On October 6, you'll wake bright and early for breakfast, followed by more group coaching, a break to pack-up, and a closing session with the entire group, where you'll synthesize your learning before you head out for your weekend, ready to return to school the next week. The day will end by 1pm. You may decide to explore the area a bit before you head home!
Regular registration ends September 15. Please join us at Koinonia in October!
This form stopped accepting submissions on September 15, 2017 9:30 pm EDT.