A Welcome Message from the New Executive Director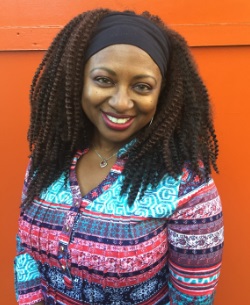 Hello members, friends and supporters of LSA,
I take this opportunity to introduce myself to the list as I begin in the role of Executive Director of LSA. I am honored that the Search Committee selected me for this position, and I am excited to begin helping to grow the association, serve our constituency, and continue to build towards the future. Together with LSA's board members, we look forward to a year of serving you and enhancing your teaching experience through a wide range of programs and professional development opportunities.
While I have met some of you recently, known a few of you for years, and have yet to meet everyone else, I want to make myself available to the association at Large. I am available via email at (karen.wiggins@concordia-ny.edu), Skype, telephone, or old fashioned coffee and conversation.
I look forward to meeting many of you face-to-face at some point. To that end, last week I began what will be regular visits to some of our member schools. Unfortunately, I will not be able to personally visit every school this year but I hope to see many of you at our annual conference in October, and welcome you to reach out with any questions, collaborations, or comments as they arise.
I will strive to be responsive and to best serve LSA. I pray you each have great success during this new school year of learning, growing, and having fun!
In the Master's grip,

Karen Wiggins

Education is more valuable than material things. Luke 6:40 
The student is not above the teacher, but everyone who is fully trained will be like their teacher.