Keep up with events sponsored by Lutheran Schools Association.
The Chapel School Golf Outing
Monday, May 21, 2018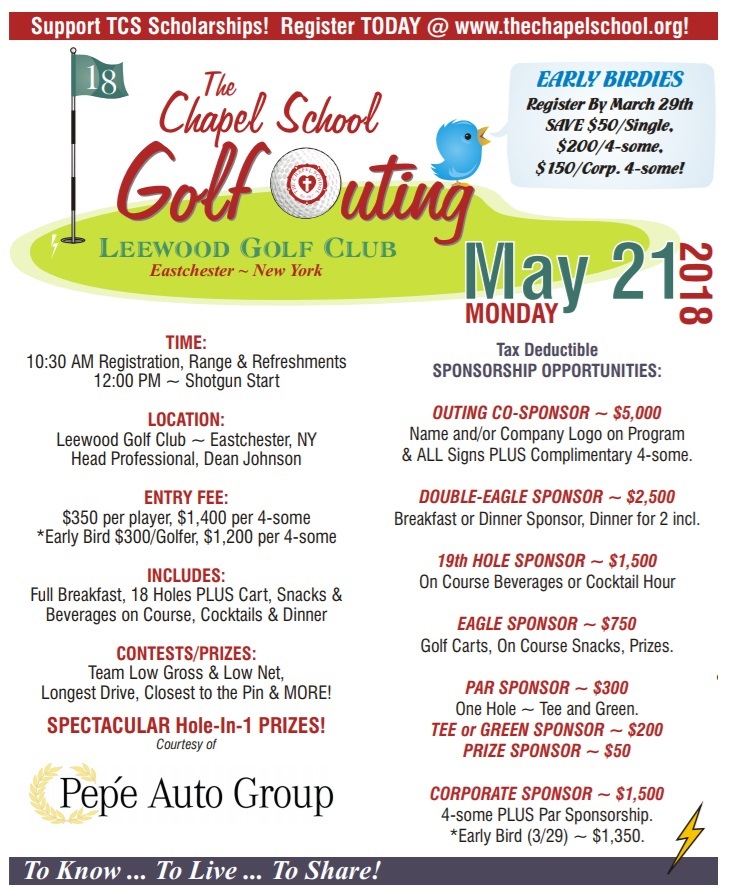 Location:
Leewood Golf Club, Eastchester, NY
Description:
FORE! Dust off your clubs and join us for our Annual Chapel School Golf Outing! This year's outing will be at Leewood Golf Club in Eastchester, NY on Monday, May 21st. We want to fill up those score cards with foursomes and individual golfers like you! Round up your friends and colleagues, it's time to Tee Off! This event is jam-packed full of activities with raffles, putting contests, prizes, reception and dinner. All proceeds raised support TCS Scholarships! Can't Golf this year? Be a Sponsor! Show your support by advertising your company on a Tee or Green Signs.