Elementary & Secondary Track - Workshops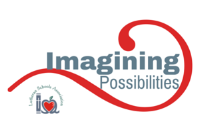 Registration is now open!
ES1D-Instant and Lasting Relevance: Using and understanding student interests as a learning tool.
Denis will share the components of the Instant Relevance model for connecting student passion and interest with your content teaching, as well as spend time looking beyond the application to the core of what makes something relevant to students in order to be able to design classroom experiences students want to be a part of.
Facilitator: Denis Sheeran
Audience: Grades 6-8 Teachers, Grades 9-12 Teachers
Format: Lecture (Sit and Get), Discussion-based, Interactive, Tangible Take-Away
CTLE for those maintaining NYS Professional Certification