Early Childhood Track - Workshops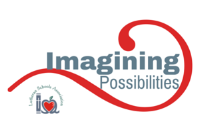 Registration has now ended. See you on Friday, November 4!
EC1D - American Sign Language in the Early Childhood Classroom
More than just a beautiful visual expression, the use of American Sign Language (ASL) with hearing children has proven benefits including enhancing brain activity and functioning. Come to learn more including ways to utilize ASL in your early childhood classroom.
Facilitator: Tiffany Manor
Audience: Teachers of Infants, Toddlers, Nursery, Pre-K, and Preschool Teaching Assistants
Format: Discussion-based, Interactive, Hands-On, Tangible Take-Away
CTLE for those maintaining NYS Professional Certification
OCFS Training Area(s): 1 (principles of childhood development), 3 (child care program development)