Early Childhood Track - Workshops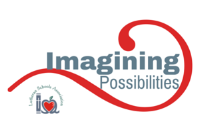 Registration has now ended. See you on Friday, November 4!
EC2J - Beyond Playdough-The Importance of Sensory Play in Early Childhood (Part I)
We all know children love playdough--and understandably so! Playdough engages children's senses and allows them to create, explore, and hypothesize about their world. There is so much more than playdough that we as educators can offer children--goop, silly putty, squish bags, sand dough, and cloud dough, to name a few. This hands on workshop will focus on the importance of sensory play in early childhood. Sensory play encourages children's holistic development, engaging children in cognitive exercises supporting early literacy, mathematics, and scientific reasoning often through tactile explorations. Using everyday & easily accessible materials, this workshop will include sample homemade sensory play materials and demonstrations on how to make materials such as silly putty, squish bags, and foam dough. The workshop participants will leave the session with recipe cards to support sensory play in the classroom.
Facilitator: Heather J. Pinedo-Burns
Audience: Teachers of infants, toddlers, nursery, pre-k, and Preschool Teaching Assistants
Format: Interactive, Hands-On
CTLE for those maintaining NYS Professional Certification
OCFS Training Area(s): 1 (principles of childhood development), 3 (child care program development)