Early Childhood Track - Workshops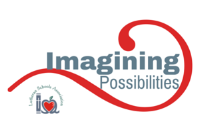 Registration has now ended. See you on Friday, November 4!
EC3E - Communications, Social Media, & Website Management
Human and monetary resources are often limited for small schools. This workshop will discuss identifying constituents, streamlining communications, and using social media/web tools that are easy to manage and can often be integrated with existing tools. Workshop attendees will be encouraged to consider troubleshooting current communications methods and discuss methods of community engagement.
Facilitators: Kelli Westfal and Sara Cahill
Audience: Administrators, Administrative Assistants, Pastors, Board Members, All
Format: Lecture (Sit and Get), Discussion-based, Interactive