Welcome Interim Executive Director James Dhyne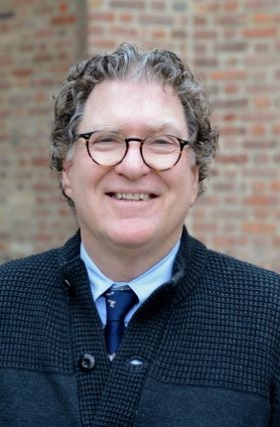 Bronxville, NY – Lutheran School Association (LSA) is pleased to announce that James Dhyne, respected Lutheran educator and administrator, has been named the interim Executive Director (ED) of Lutheran Schools Association. He has been contracted in partnership with Village Lutheran Church and The Chapel School (VLC/TCS)  in Bronxville, NY. Dhyne brings over 40 years of expertise in Lutheran Education. The back office support of VLC/TCS represents the strength and versatility of  a contemporary Lutheran ministry. The unique  interim model was fashioned by LSA Board Chair Jim Burkee and VLC/TCS Senior Pastor Robert Hartwell. According to Hartwell, "LSA is at a crossroads and time of transition. With our operational team and the expertise of our emeritus Principal for leadership, we are able and willing to guide LSA and be supportive of our sister Lutheran Schools during this brief time of vacancy."
According to Burkee, LSA is thankful for the support and is eager to work strategically with Dhyne's assistance as the Board  recruits a new ED and also plans the best  possible structure to assist member Lutheran schools in 2018 and beyond. According to Burkee, " LSA is thankful for the strong progressive  leadership of Jessica Raba, who stepped down as ED in June 2017 and also the dedication of Communications Director,  Debbie Cook, who stepped down at the end of 2017 after ten years of dedicated service to LSA. It's a new day for LSA and we are hopeful of God's blessings in the future."
Lutheran Schools Association (LSA) is a pan-Lutheran organization which assists the ministries of schools and early childhood centers from several Lutheran church bodies, primarily the Metropolitan New York Synod of the Evangelical Lutheran Church in America (MNYS—ELCA) and The Atlantic District of The Lutheran Church Missouri Synod (AD—LCMS). As Facilitator, Advocate and Partner, LSA offers professional development at conferences and on-site at schools, consultations and resources; serves as an advocate on local, state and national levels for issues related to church, education, and Title monies; and works with partners to provide meaningful services.  
Lutheran Schools Association was founded in 1977 to support principals at Lutheran schools in the greater NYC area. Today LSA continues to provide encouragement and guidance in support of Lutheran education. An annual conference brings together more than 500 educators to inspire them to broaden their knowledge and expand their skill base while implementing the best educational practices.
New Interim Executive Director James Dhyne has already met with the Cluster Coordinators, who provide local leadership, and begins work officially from VLC/TCS offices in Bronxville on Tuesday, January 16. Dhyne may be contacted by emailing Office@LSANY.ORG or by contacting LSA's new 24/7 virtual switchboard at 1-833-GOLSANY (1-833-465-7269). Updates on current offerings and the search may also be found at www.LSANY.org.