The Reset Button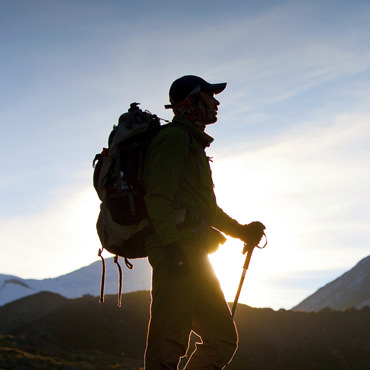 As I neared graduation and began my teaching career, friends in other fields would always make comments like,
"Teaching is so easy - you only have to do it for 10 months each year!"

"Teaching isn't a real job - you get summers off!"

"C'mon do you really need the summer off?".
My responses to these questions shifted as I actually entered the classroom. At the end of my first year, someone asked me again, "Is that summer break really necessary?", and my response was a breathless and exhausted, but emphatic, "Yes! I need a break, and the kids need a break". 
Over the years, I have grappled with the wisdom of a concentrated break each summer, but am still very much in favor of vacations, breaks, whatever we want to call them. In the United States, many industries find themselves in the rat race of trying to work as much as possible, not wanting to take provided vacation for fear that it indicates a lack of dedication. That's hurting us, as a nation, but in education, we allow for that need intentionally, for students and educators.
BUT, is the summer really a vacation for teachers? I'm sure if we were to do a survey, we'd find that most teachers work over the summer, be it in a summer camp, summer school, or tutoring role. Some may take on jobs that are completely unrelated to education. Still others get quality time with their own children.  
Regardless, the time feels different. The days are warmer, there's more time to be outside (I hope!), and the pace is hopefully a bit slower. We know it's an important time to reset. But, how might we hit that reset button in a way that gears us up for the coming school year? Below are just a few ideas - share others with me a jraba@lsany.org. (A small caveat: In my role with Lutheran Schools Association, I work year-round, but I still look at the summer as my reset time.)
Take some real time off and away, if you can. This summer, my family got a week away, unplugged, almost immediately after the school year ended. For my husband, a teacher, this was important. That distance from home, from the computer, from lesson planning, grading, and the like, helped him (and our family) to slow down and reflect.
Set (and share) goals. A few weeks ago, a friend shared a link to this article about Ben Franklin's 5 hour rule. Essentially, Ben took an hour a day for reading and writing. It got me thinking about my own goals, and I've since set goals, shared with a couple of accountability partners who are working toward their own learning goals, and we're sharing in a secret Facebook group. I haven't been 100% successful, but it's getting me back into blogging here, so that's something, right?!
Read. As the summer neared, my Feedly had over 600 unread posts. Overwhelming! Lately, life (with young kids, full-time work, new house, etc.) has felt so busy that even a short blog post has not been able to capture my attention. A couple of weeks into the summer, I'm happy to say I read or deleted all of those posts, and I've actually completed a full book, a novel! On my shelf are several more books, some education-related, some life-related, and some just for fun. I'm also devoting a short time each morning to reading (like Ben!).
Pursue another hobby or interest. One of my accountability partners recently moved to a new city. Her goals center on reading and writing, but also on a new interest of hers, Reiki, and on building a friendship base in her new city. Bold goals, unrelated to her work as an educator. For my husband, it's been getting back into biking and having time outdoors (he even has a weekly plan for our daughters: one day biking, one day hiking, one day beaching, etc.).
Prepare for the year ahead (whatever that looks like). This is the time to reset yourself professionally and personally. Maybe you're catching up on doctors' appointments, filing life paperwork, beginning a prayer and devotion practice you'd like to keep over the next school year, lesson planning (my husband is switching grade levels, so he spends time each day reading the new texts and capturing ideas for unit development), attending professional development...really, the list can go on and on. It's probably not the best idea (unless you thrive on last minute) to wait until the day before you're back to school to think about the new school year. 
What does your reset button look like? What are you reading or pursuing, interest-wise, this summer? How are you building prayer and reflection into your routine? Please share with me at jraba@lsany.org. I'd love to share your ideas here on the blog!